Darcy is a 4-5 month old female Cane Corso. She and her siblings were dumped outside a local shelter in Cyprus as an unwanted trio. We think they are purebred Cane Corso pups, and as adults they will be big dogs who will need confident owners who are comfortable walking a small ox! They can't travel to the UK until they have forever homes to go to.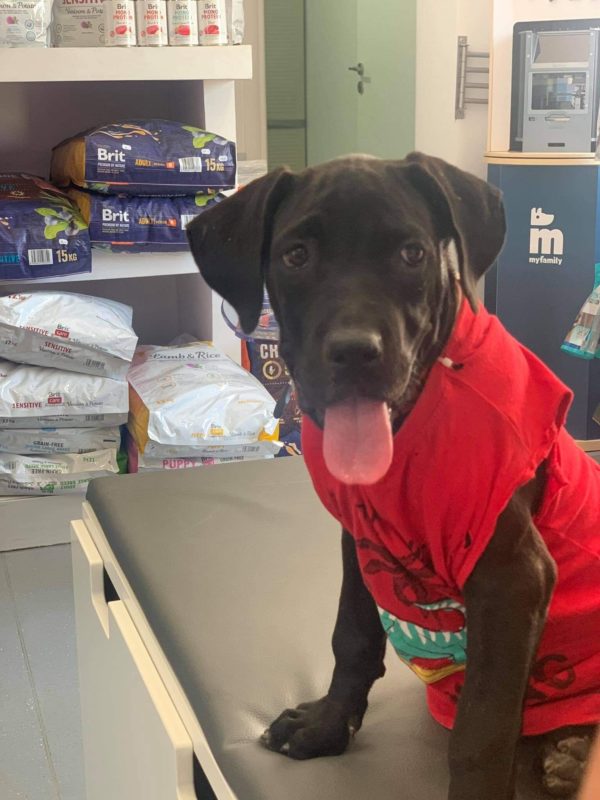 In all seriousness though, Darcy and her sisters are lovely, sociable, goofy puppies who love to play, love to chase lizards across the yard, and are great with other dogs. Their big paws make them slightly uncoordinated, and they're not aware of their ever growing size by any means, but they are really softies and love to be fussed over.
Of the three, Darcy has the best recall and is extremely sociable. She's very playful, adventurous and friendly, and loves spending time around people. Ideally Darcy is looking for a semi-rural home with an adopter who has no problem caring for big breeds and is aware of their strength and occasional clumsiness.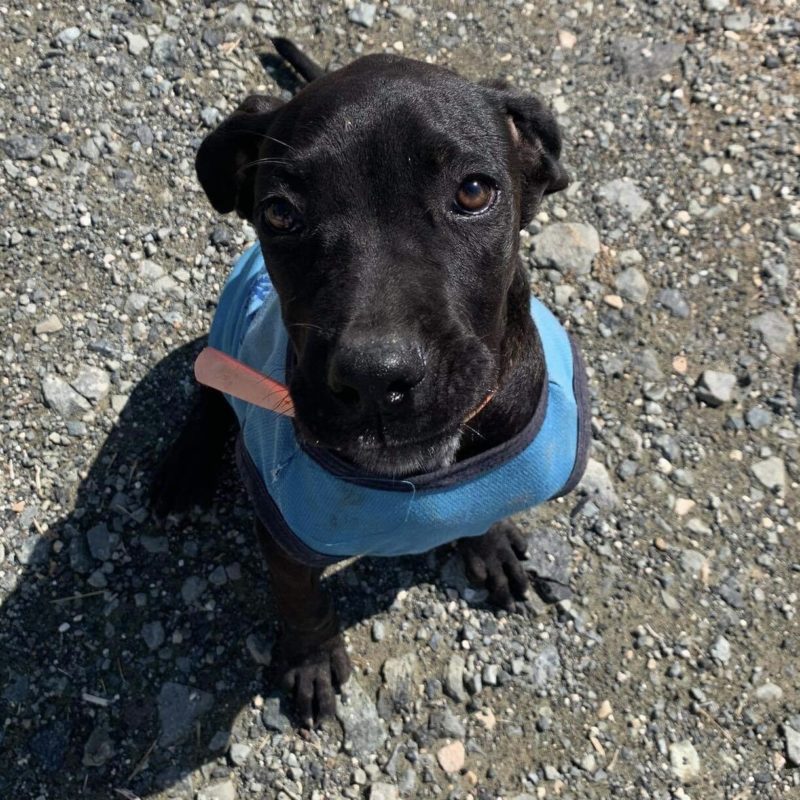 She would be best suited to a home with a garden, and she can be rehomed with other dogs but it's not a necessity. We are not looking for homes with young children for Darcy due to her expected adult size, and she has not been tested with cats.
Darcy also has a healing 'hotspot' on her back. A hotspot is a minor skin infection which becomes really itchy, and in Darcy's case she irritated the area so much the skin was raw. She wore a little coat for a few weeks to stop her bothering the area as she was at risk of causing it to become infected.
Thankfully, it worked and now the skin is healed and the infection is inactive, but the hair is still growing back. This is not a long term issue.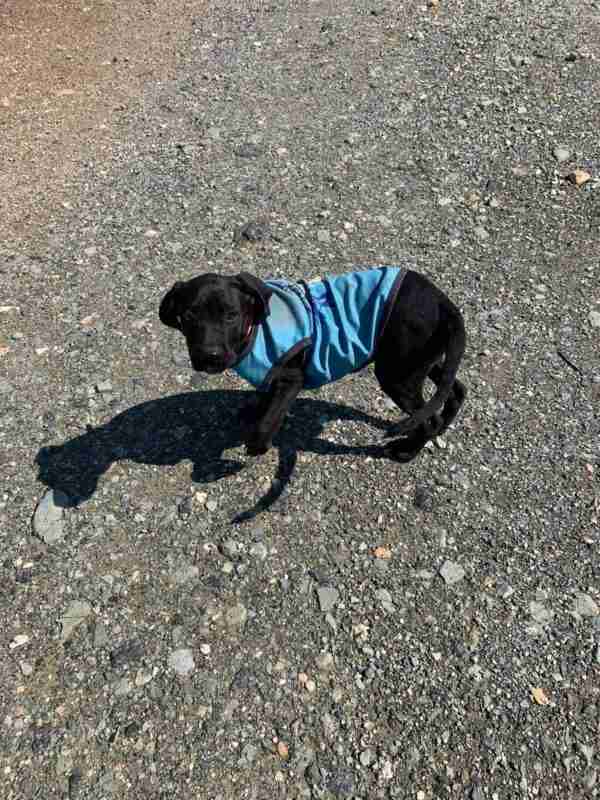 If you're interested in offering Darcy a home please get in touch! We'd like to see her leave the shelter sooner rather than later as once she gets bigger she will not gain as much interest as she will being a puppy.
from Dogs for Adoption – dogsblog.com https://bit.ly/3u7DUiT
via
IFTTT